June 2009
New Glass & Glazing Federation Head Quarters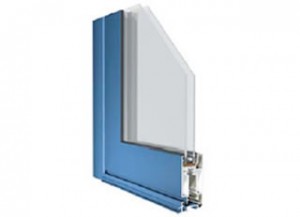 In June 2009 Britelite was awarded the contract to renew all the windows and balcony doors to the new Glass & Glazing Federation head office in Ayres Street, London.
The architects specified a grey powder coated aluminium with a slim sash and outer frame, we fitted Alitherm 47, BS6375 Pt 1 (pictured) which was required to be internally beaded.
The doors fitted were the Visolene commercial door product.
Britelite worked closely with Kingly Construction Limited (The main contractor) to ensure the work was carried out on time as it was on a tight schedule.
Britelite Commercial was proud and honoured to work on this particular project, and the glass & glazing federation were very happy with the efficiency of delivery and the final appearance.